In order to commemorate Genocide Awareness Month this year we will be joining forces with the Center for Holocaust, Human Rights & Genocide Education (CHHANGE) for a special screening of THE STATELESS DIPLOMAT a fascinating docudrama about Diana Apcar, a humanitarian who was ahead of her time. 7pm eastern time this Thursday April 23rd.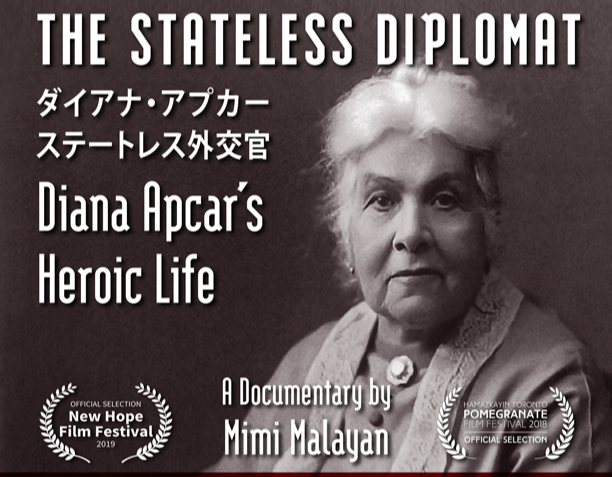 Directed by Mimi Malayan, past award winner at the Pomegranate Film Festival and the great-granddaughter of Diana Apcar. Please join us from the comforts of your own home for this free presentation by simply registering at the following link;

https://www.chhange.org/exhibits-events/events/armenian-genocide-commemoration

This informative film will be presented via Facebook Live. While these are trying times, let's ensure that our stories continue to be told both during the pandemic, and after we have crushed it. This documentary is both inspiring and edu-taining.
Thank you, Hamazkayin's Pomegranate Film Festival.